Hail Damage • Paintless Dent Repair • Dallas-Fort Worth
Hail Damage in DFW?
We're ready to serve all your Hail Damage Repair needs.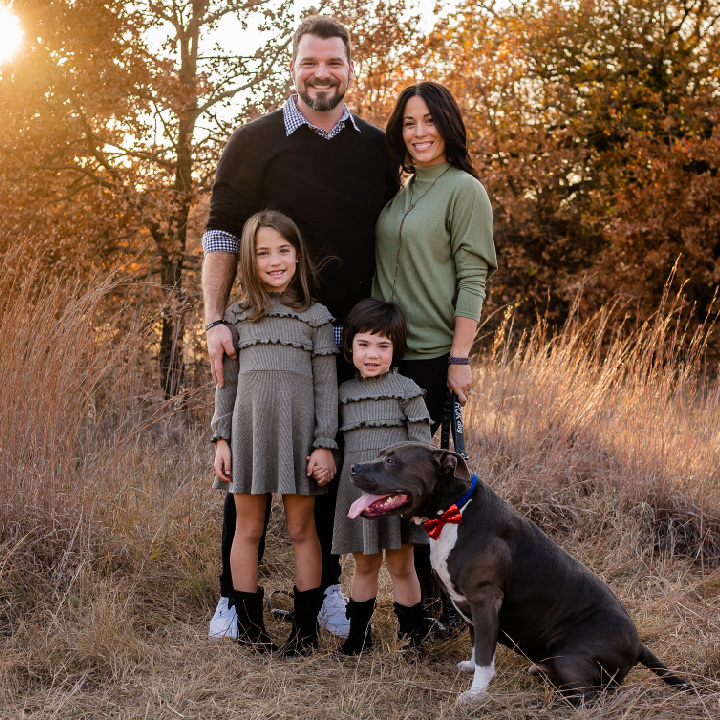 So What Sets Us Apart?
• We have years of experience in every aspect of the paintless dent repair (PDR) industry.
• We are certified and have a history of award-winning quality repairs.
• We have over 100 5-Star Google reviews from satisfied customers whose expectations we have exceeded.
• We genuinely love what we do, we're honest with people, and are committed to delivering the best quality repair work possible.

A message from the owner…
Hello my name is Todd Reeves.
Who am I? Jesus follower, husband to an amazing woman, and father to two sweet girls.
After all of that, I am an "Arc Certified Master Hail Technician" and won "Hail Technician Of The Year" in 2017. I have traveled the world repairing hail damaged vehicles for the past 8 years.
I'm now local and have made Flower Mound, TX my home base in order to be able to spend more time with my family.
How I got here
I praise God for everything He has done for me. He has opened up so many doors and opportunities. If it wasn't for Jesus and my wife I don't know where I would be 🙂
It all boils down to loving God and loving people.
Valley Creek Church has a saying that is one of their core principle. I love it and think it is worth sharing.
"God Is Good.
Jesus Has Forgiven Me.
I Am Loved.
Everything Is Possible."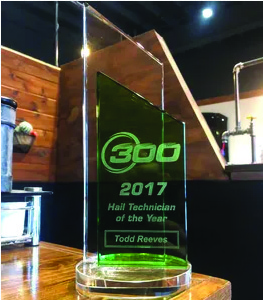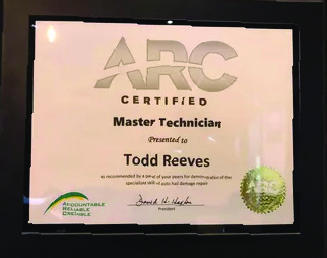 Free Pick-up and Delivery Anywhere in DFW
Insurance Deductible 100% Covered