HAIL DAMAGE • PAINTLESS DENT REPAIR | DALLAS-FORT WORTH
Hail Damage?
We'll handle everything for you.
$0 OUT OF POCKET HAIL DAMAGE REPAIR • FREE PICK-UP & DELIVERY • 100% LIFETIME WARRANTY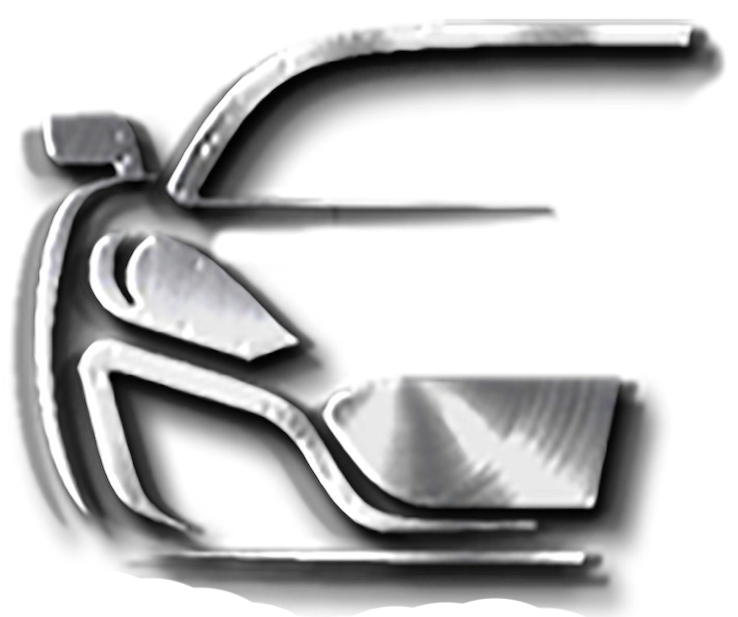 Hail damage in the Dallas-Fort Worth area?
FREE Auto Hail Repair from Award-Winning Certified Technicians
Watch this short video and learn why Set Apart Auto Hail Repair is Dallas-Fort Worth's go-to hail damage repair company.
Hail damage can happen without warning!
It's every DFW vehicle owner's nightmare. All of a sudden, giant ice pellets start falling out of the sky, peppering your car, truck, or SUV with dozens or hundreds of tiny dents.
Before you know it, hail damage has made your car look like a giant golf ball on wheels. At that point you have two options: scream at the sky or call Set Apart Auto Hail Repair, your paintless dent removal hail damage repair experts serving the greater Dallas-Fort Worth area.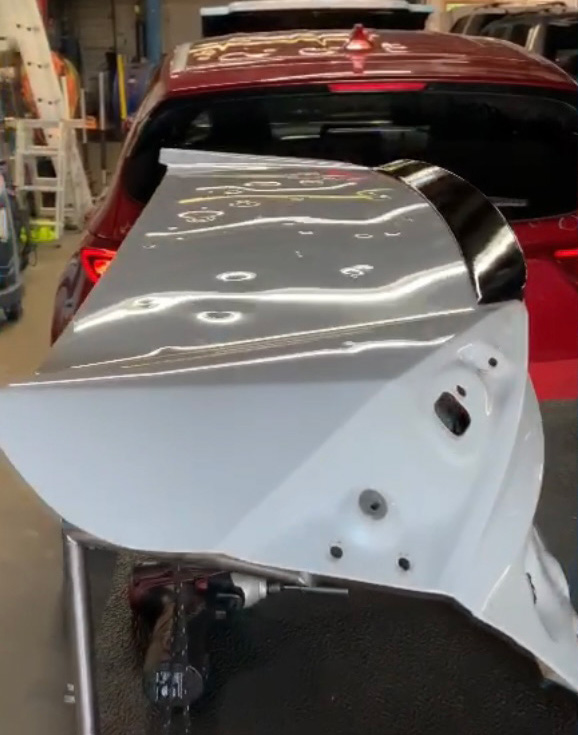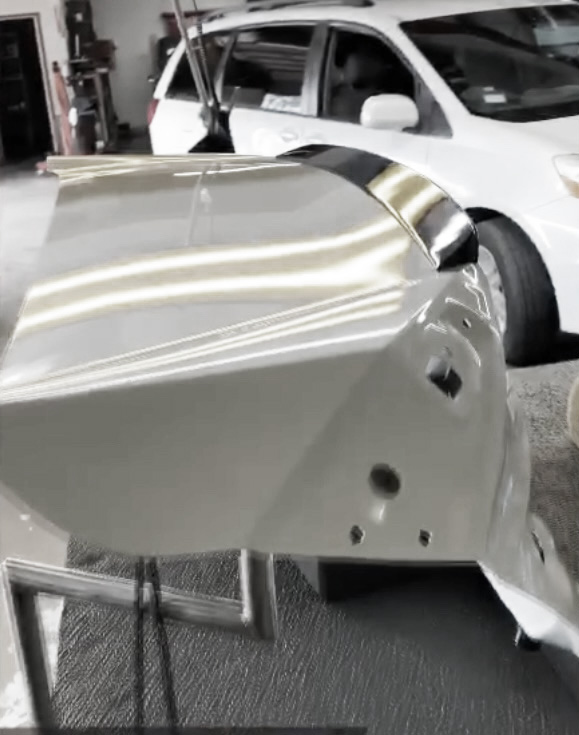 Slide the circle left and right to view the Before and After results.
Hail Damage Repair Made Easy
At Set Apart Auto Hail Repair, we're committed to providing a completely stress-free experience for both new and returning customers.
No money out of pocket for insurance claims with full coverage.
• We'll deal with your insurance company for you
• We'll fully process and handle your insurance claim for you
• We'll take care of a rental or loaner vehicle at no cost you
• We'll pick up and deliver your vehicle at no cost to you
• We'll give you a 100% lifetime warranty on all repairs
Whether your vehicle has a simple door ding or needs extensive hail repair, we promise that you will be completely satisfied with our work.
For your peace of mind, we provide a 100% lifetime warranty with all of our services.  We are locally-owned, based in Flower Mound, and will be here to back our work for you.
Here's what our clients say:
Joel Farbman
October 28, 2022.
Best of the best! 100% recommend!!
Chris George
October 28, 2022.
I recently had dents repaired on my car and was amazed at how I couldn't even tell where they had been. I've always had to put my car in a shop, have it disassembled, and then repainted when damage occurred, sometimes taking weeks and electrical problems resulting from the process. I am so happy with the work SetApart Auto Repair did and highly recommend them.
Jeffrey Rodriguez
October 7, 2022.
Irving was always very friendly and quick to answer my questions. They had my car less than 2 weeks and had a rental for us to use with no money out of our pocket. They exceeded my expectations and got my car repaired very quick with no money out of my pocket! Definitely recommend and will be using again if I ever have hail damage again!
Rick Renteria
September 14, 2022.
Irving was a great help. Had hail damage here in Saginaw Texas. He took the car in & had it done in 4 business days! Highly recommend SET APART AUTO HAIL REPAIR!
Jackie Flowers
September 14, 2022.
Excellent service, complete repair on my wife's 2021 BMW X5 and small repair on my 2022 GMC Denali. Scheduled and completed on time. I highly recommend these guys.
Jose Lira
April 25, 2022.
Irving was great he kept me informed fixed 2 of my cars up came back looking like show room ready. like they never saw any hail. Thumbs up
Martha Wright
April 19, 2022.
Unbelievable dent (4) removal and some extra work on buffing out some clear coat scratches on my new dark blue F150. Matt and his guys are perfectionists and take personal pride in their work. Glad I found them and will use them again.
Free Pick-up and Delivery Anywhere in DFW
Insurance Deductible 100% Covered